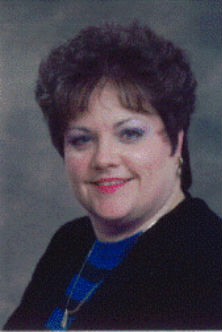 Cheryll Russell is an experienced litigator, mediator, and arbitrator with more than 30 years of legal experience in family law. Cheryll's practice is limited to mediation, settlement conferences and arbitration.

She has been a sole practitioner with a specialty in family law ranging from complex dissolution, interstate custody, business and property division, maintenance, child support and relocation. She has represented persons of all income levels.

Cheryll earned her Bachelor's Degree in voice and theater performance from the University of Iowa in 1973. After teaching high school music and theater in public schools in North Dakota, Iowa and Washington for 8 years, she entered law school.

Cheryll graduated from the University of Puget Sound School of Law (now Seattle University) in 1984. She passed both the Washington State Bar and the California State Bar. Cheryll served as law clerk to King County Superior Court Judge Shannon Wetherall, and then as part of the in-house counsel team at Marine Power & Equipment. Cheryll was an associate at McKay and Gaitan, and an associate in defense work and family law at the Lane Powell firm in Seattle. From there she joined Casey Gordon Davis in Bellevue as senior associate where she managed the family law group. Cheryll teamed up with Stella Pitts to form RUSSELL & PITTS, PLLC, which concentrated on complex family law issues. Cheryll subsequently moved her practice to Bellevue.

Cheryll is past-Chair of the WSBA Family Law Executive Committee, has served on the WSBA Bar Examiner's Committee, on the Court Congestion and Improvement Committee, and as Chairperson of the WSBA Character and Fitness Board. She was an Adjunct Professor at the University of Puget Sound School of Law where she taught a course on AIDS and the Law. Cheryll has been a Family Law Pro-tem Commissioner in King County since 2003.

Cheryll is a frequent speaker for seminars and workshops. She has compiled and presented extensive summaries of Washington Case Law regarding family law, and spoken on discovery issues as well as mediation issues. She has been a speaker for WSTLA seminars and for WSBA CLE programs. She has presented the annual case law review for the Superior Court Judge's Association meetings for more than 13 years.

Cheryll is a member of the Washington State Bar Association and an inactive member of the California State Bar Association. She has been admitted to the U.&nbspS. District Court for the Western District of Washington, the U.&nbspS. Court of Appeals for the Ninth Circuit, the U.&nbspS. District Court for the Northern District of California, and the U.&nbspS. District Court for the Eastern District of Washington. Cheryll is a member of the American Bar Association, the King County Bar Association, and the Family Law Sections of each Association.

Cheryll has completed courses in mediation including the Collaborative Law training at Pepperdine University and the Advanced Family Law Mediation Training at the Strauss Institute for Dispute Resolution.

Cheryll has been actively mediating cases since 2000. In 2006, she converted her practice to solely mediation, arbitration and settlement of family law disputes.

&nbsp