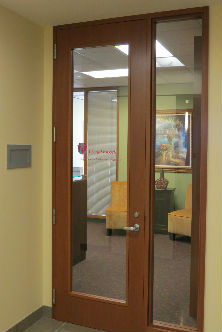 1. What are the benefits of Mediation?

Mediation is a confidential and less costly way to resolve disputes that range from agreeing on temporary orders, to settling the entire dissolution of a marriage, to adjusting child support. Mediation allows you to control the issues and control how quickly you resolve the disputes. Each step is by agreement. Children benefit from Mediation because the parents are focused on resolving their disputes rather than engaging in the continued conflict of litigation.

2. Do I have to have an attorney with me?

Yes and No. In Mediation of a post-decree matters, it is not necessary to have an attorney. The primary benefit of an attorney is to have someone who is knowledgable of the law to provide legal advice regarding how the party would be impacted by a proposal. Ms. Russell can not give legal advice. Therefore, she can not advise a party whether the proposal is in his/her best interest. For initial dissolution or separation matters, Ms. Russell requires at least one party to attend with an attorney so that an attorney is available to perpare orders.

3. What does Mediation cost?

Mediation is significantly less expensive than a trial. The deposit is the amount of time reserved (four hours minimum) plus time to prepare. For a half day mediation (4 hours), the deposit is for 5 hours and for all day (8 hours) the deposit is for 10 hours. If your case will take more than 4 hours but fewer than 8 hours, we ask that you book 4 hours and advise us you may need a little more time. You will then pay for the extra time used at the conclusion of the meeting.

4. What payment do you accept?

Payment for the meetings can be made in cash, check or credit card (Visa, MasterCard, Discover).

5. What issues can be mediated?

Mediation can be used to resolve issues at the time of separation, for the resolution of the entire dissolution or separation, for post-dissolution disputes such as the adjustment of child support or a dispute over a vacation. Mediation is highly effective for unmarried couples and business partnerships as well as paternity and grandparent issues. There is no limit to the scope of mediation. Mediation offers the parties an opportunity to resolve issues in private, rather than the public forum of the court room.

6. Is it possible to mediate when I can barely speak with my spouse or partner?

Yes. While Mediation is not marriage counseling, it is a forum for parties to talk with the assistance of the Mediator and to work to resolve their disputed issues. When most parties decide on mediation, they have already decided to separate. Mediation is the process they use to make decisions on how to parent their children, what financial payments need to be made, and how to divide their property and debts.

7. Who will prepare the Orders?

Once an agreement is reached and the issues are settled and neither party has an attorney, the Mediator can not prepare the final orders The parties must choose an attorney to prepare the final orders.

8. If the Mediation is not successful, can I still go to Court?

Yes. You can not be forced to settle a dispute through Mediation. If you proceed to trial after Mediation, you will have complete knowledge of the issues and be informed of the potential outcomes of the litigation process.
&nbsp