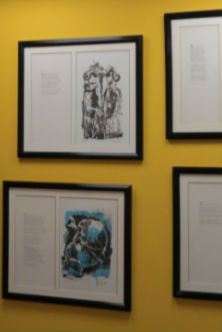 Scheduling a Mediation, Arbitrationor Settlement Conference and Costs

1. Select a date and time:
Either party or either attorney contacts Ms. Russell's assistant to obtain available dates and times. The sessions begin at a time agreed upon by the parties, as early as 8:30 am or as late as 1:30pm. Be sure to indicate whether you are seeking time for a Mediation, an Arbitration, or a Settlement Conference. Once a date and time are agreed upon, a Confirmation Letter is sent out to the attorneys and/or participants which confirms the date and time for the meeting and which includes the Agreement to be signed by all participants. The Confirmation Letter will also include the date by which written submissions are to be exchanged and payment of the deposit required to secure the date and time.

2. Location:
The Mediation, Arbitration or Settlement Conference is held in Ms. Russell's office.

3. Written Submissions for the Meeting:
Each party should submit a written letter or statement which outlines the issues to be resolved, which includes any supporting documents regarding the issues, and which provides a proposed resolution of the issues. The materials must be copied to the opposing party or attorney. The materials need to be received by Ms. Russell and the opposing party or attorney on the date specified in the Confirmation Letter, which is usually no fewer than 2 business days before the meeting. However, special arrangements can be made for a late submission.

4. Cancellation of the Date and Time:
If the meeting is cancelled after the cancellation deadline, a cancellation fee may be retained from the paid deposit.

5. Cost For Mediation and Settlement Conference:
Ms. Russell's hourly rate is $300 with attorney or $350 without an attorney. The fee for the Mediation or Settlement Conference includes time for preparation and for reading the written submissions in advance of the meeting. The total advanced cost is based on the number of hours of time reserved. If the Mediation or Settlement Conference runs longer than the scheduled time, the parties or attorneys are expected to pay the additional charge at the end of the Mediation or Settlement Conference. If it is necessary to arbitrate drafting issues or omitted issues following a full day mediation or settlement conference, Ms. Russell allots 30 minutes time free of charge before charging for any additional time.

6. Cost For Arbitration:
Ms. Russell's hourly rate is $350. The advance payment for Arbitration is based on the issues to be arbitrated. If the advanced payment is not sufficient to pay for the time incurred by Ms. Russell to arbitrate the issues, the additional payment will be due prior to the Arbitration Decision being released.
&nbsp